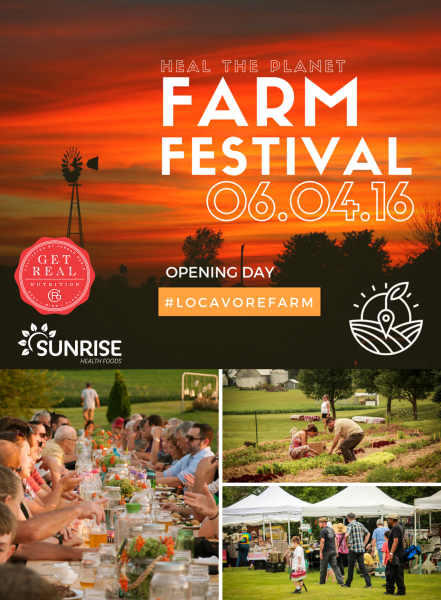 CELEBRATE THE LOCAL AND SUSTAINABLE FOOD MOVEMENT!
Meet and support farmers and those working to fix a broken food system.
Special Guests:
Jordan Rubin New York Times Best-Selling Author of The Maker's Diet, and 24 additional titles, including his latest work Planet Heal Thyself.
Bill Wilson of Midwest Permaculture
Feast at Locavore's 100'foot table or picnic around the pond. Shop an exclusively organic-artisanal market featuring farmers, chefs, and artists.
Throughout the day, farm tours, hayrides, nature projects, fishing, workshops, live music, and more. Tickets 50% off through April 30. Limited seating available.