This pesto is so delicious, you'll want to make a double recipe. Check out this new study that found people who ate about five ounces of walnuts per week were much less likely to develop metabolic syndrome.
Ingredients: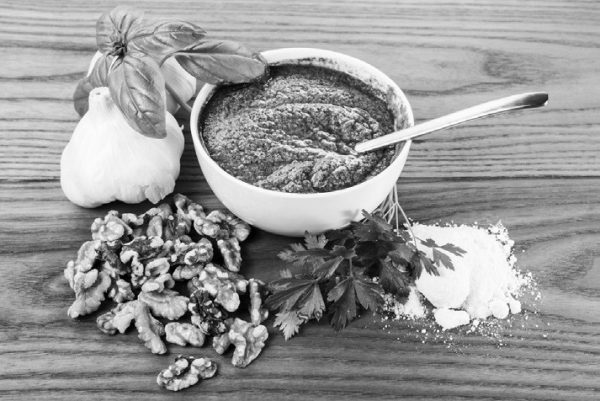 1 small bunch of kale (~6 leaves)
1/4 c walnuts
1-2 cloves garlic
Juice and zest from 1 organic lemon
1/4 c extra virgin olive oil
Salt and pepper to taste
1/4 c grated parmesan cheese – or –
nutritional yeast for vegans
Directions: Place kale, walnuts, garlic, lemon zest and juice in a food processor, pulse to desired consistency, then add olive oil in a steady stream until fully combined. Scrape into serving bowl and gently mix in cheese or nutritional yeast. Serve over pasta, veggies, or grilled meats or fish.