While you are making this savory recipe, please see Healthy Insight: Soy for Prostate for a new study that found men who got the most soy were less likely to develop prostate cancer.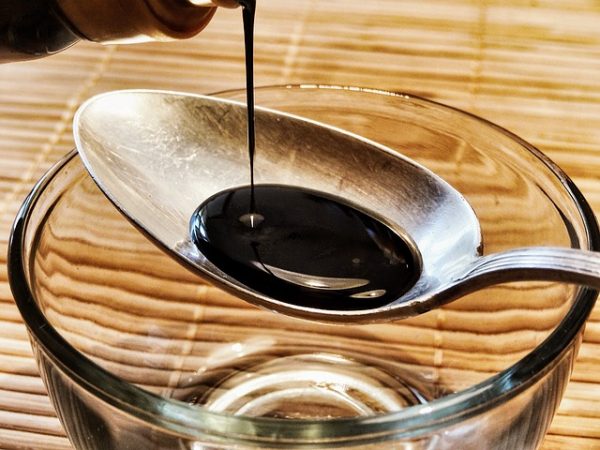 Prep time: 15 minutes        Marinate: 1 hour       Cook: 10-12 minutes   Serves 3-4
Ingredients:
1 14-oz block extra firm organic tofu
1/4 c low sodium soy sauce
1/4 c maple syrup
1 tbsp nutritional yeast
1 tsp liquid smoke (or substitute ½ tsp smoked paprika and ½ tsp cumin)
1 tsp onion powder
1/2 tsp garlic powder
1/4 tsp smoked paprika (if using liquid smoke)
Directions: Drain tofu well, wrap in paper towels. Place under a weight to press out moisture for at least 15 minutes. Slice tofu lengthwise into /8-inch slices. Whisk remaining ingredients together for the marinade.  Lay slices of tofu in large shallow pan or dish and cover with marinade. Marinate for one hour. Broil on a foil-lined baking sheet, turning to brown on both sides; or pan-fry in a non-stick skillet over medium-high heat until browned, turning occasionally. Enjoy as a sandwich with lettuce, tomato and avocado on toasted whole grain bread, or crumble atop a crisp green salad.