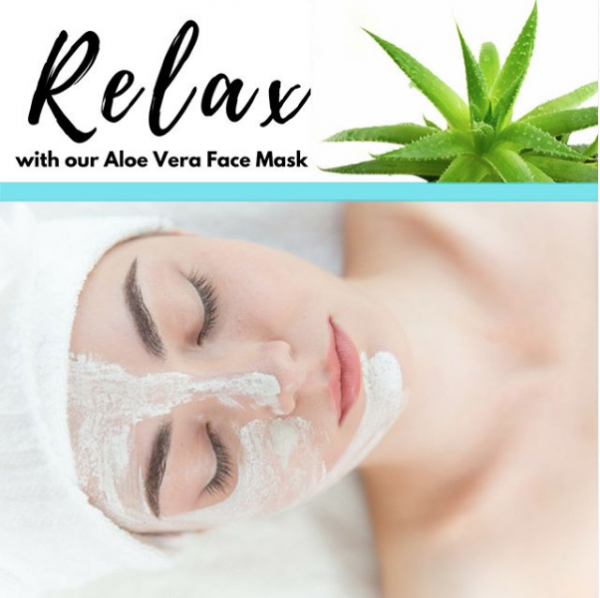 This easy skin care regimen from Lakewood Organic is sure to rejuvenate you skin the natural way. Give yourself a spa treatment at home any day of the week! #DIYskincare #SunriseHealthFoods #IndependentChoiceRecipes
Ingredients
1 Tablespoon Bentonite Clay
1 Tablespoon Lakewood Aloe Vera Gel
1 Tablespoon Distilled Water
2 Drops 100% Lavender Essential Oil
2 Drops Ylang Ylang Essential Oil
Instructions
Combine bentonite clay and aloe vera gel in a bowl.
Add distilled water and stir until smooth paste forms.  Add more water for thinner consistency.
Add essential oils and continue to stir.
Smooth onto clean, slightly damp face.
Sit back, relax, and be still for 15 minutes to allow face mask to dry.
After 15 minutes, rinse off with soft washcloth and warm water.
Follow up with light moisturizer of your choice.