05.2023 GARDEN OF LIFE SPECIAL
Save on select products by Garden of Life, see store for details.
Details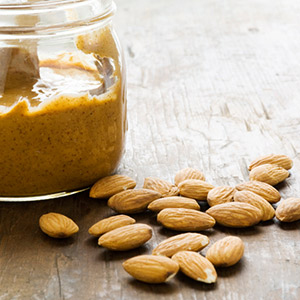 Peanut butter is a quick, easy to use source of protein that has been a favorite American snack since as early as 1904 when it was introduced at the St. Louis World's Fair.  Over the years other nut butters, such as almond butter, have become more popular and are a great option for use in dips, smoothies and baked goods. Nuts boast many health benefits when included in a well-balanced diet.  Some of these benefits include heart health, healthy weight management, a healthy blood pressure, and reduced risk of Alzheimer's, Type 2 Diabetes, and Gallstones.  What better way to support your health than by enjoying tasty nut butters?
Read More

»
All articles have been loaded.