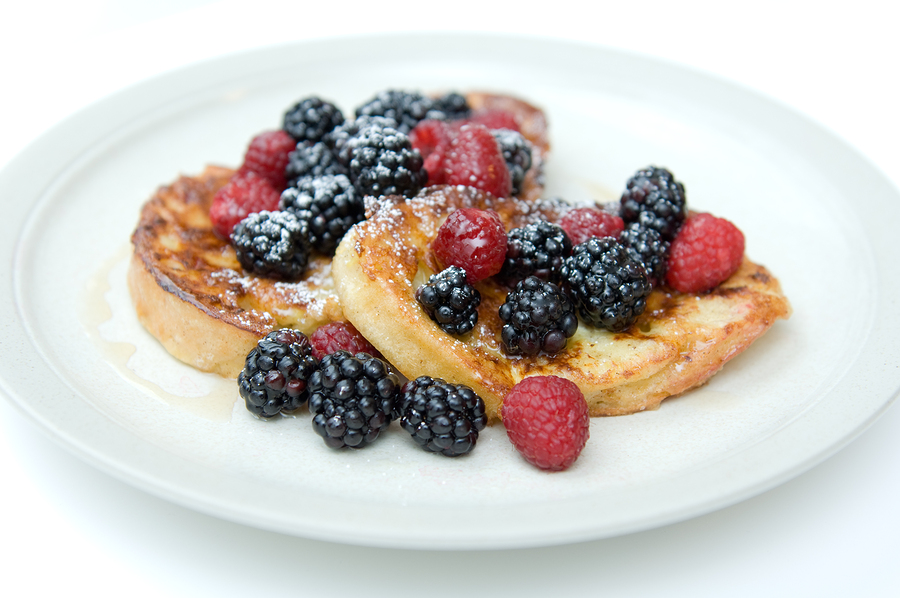 Description
A simple, healthy and delicious French Toast!
Ingredients
1 serving (serving = 1 slice) Food For Life Baking Company Ezekiel 4:9 Cinnamon Raisin Bread
2 Organic or Free Range Eggs
1/4 cup Almond Milk
1/2 tsp Cinnamon
0.6 serving (serving = 1 cup) FAGE Nonfat Plain Greek Yogurt
1/8 cup Raspberries
1/4 cup Blackberries
1/2 serving (serving = 1/4 cup) Tree of Life Syrup
Directions
Mix together egg, almond milk and cinnamon in shallow dish
Soak 3 slices of Ezekiel Raisin Bread in mixture.
Cook in pan on medium heat until golden brown, then flip. Lightly coat the pan with Garden of Life Coconut oil.
Top with 1 tbsp. Greek yogurt, raspberries and blackberries, and syrup.