Comedian Lewis Black has an entire sketch dedicated to hating on candy corn. It's even been rumored that candy corn has been used by the CIA for years as an "enhanced interrogation technique", but for millions it wouldn't be Halloween without it.
This bite size treat might seem harmless enough, the problem is that most grab it by the handful…over and over and over again.  Of course most candy contains alot of sugar and inherently is not great for you.  And while there may  be no real "healthy" answer to Halloween, there are certainly better choices than candy corn to satisfy your sweet tooth.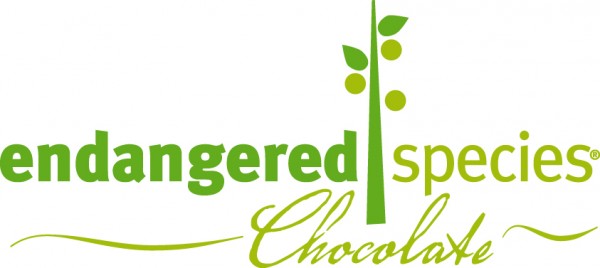 ENDANGERED SPECIES CHOCOLATES
Milk & dark chocolate bars, bites, and spreads made with ethically traded cacao and natural ingredients. Learn about at-risk species by readying the inside of each 3 oz bar wrapper.  And the best part? 10% of net profits from your purchase are donated to support conservation efforts!
THE GINGER PEOPLE
GIN GINS ORIGINAL CHEWY CANDY
Natural, stimulating and delicious. Given ginger's queasy-quelling properties, Gin Gins® are great to fight off nausea while flying boating or going on a bumpy road trip. Surprisingly and satisfyingly spicy. The only candy that bites you back!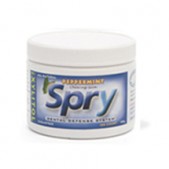 SPRY CHEWING GUM
SUGAR-FREE PEPPERMINT
Spry is a sugar-free chewing gum sweetened with 100 xylitol. Xylitol is used by dentists worldwide for oral health. Regular chewing of sugar-free gum may help decrease tooth decay and dental plaque acid production.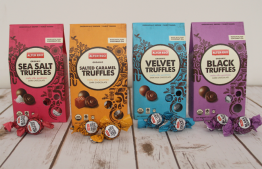 ALTER ECO
TRUFFLES
Organic, fair trade truffles, crafted with the pure, good-fat-rich superfood, coconut oil. And with no preservatives, no soy lecithin and no palm kernel oil, these little bundles of yummy decadent joy have everything you love in a truffle but now with everything that's good for you and the planet.