Eliminating chemicals from your home can be tricky, but making your own foaming hand soap isn't!  Follow this recipe to keep your family's hands cleaner than the handrail your toddler just licked.
Ingredients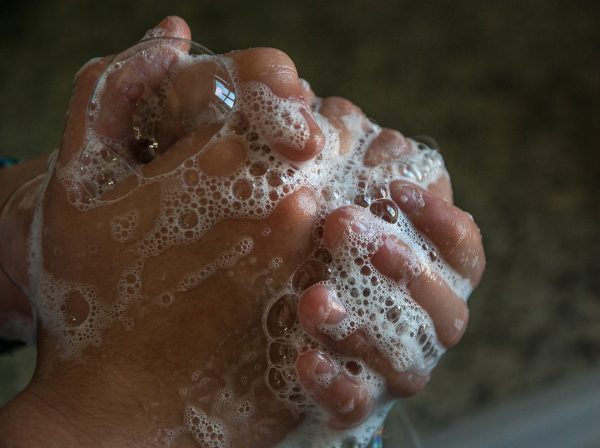 1/4 cup Dr. Bronner's Liquid Castile Soap
Purified water
20-30 drops essential oils
In an empty 6 oz foaming hand soap pump bottle, combine the liquid castile soap and essential oils of your choice. Swirl to combine and fill the bottle with purified water. Replace the pump and wash those hands!
Try these essential oil combinations to change your hand soap scents with the seasons!
Spring Blooms: 10 drops each Geranium, Orange and Lemon
Summer Breeze: 10 drops each Grapefruit, Lemon and Orange, 5 drops Spearmint
Fall Harvest: 10 drops each Cinnamon and Clove, 5 drops each Nutmeg, Orange and Ginger
Winter Wonderland: 10 drops Pine, 5 drops each Orange, Peppermint and Cinnamon