These nut-and-fruit bars are so delicious, you may want to make a double batch! Check out this study that found those who got the most nut and seed proteins were much less likely to die from heart and circulatory problems.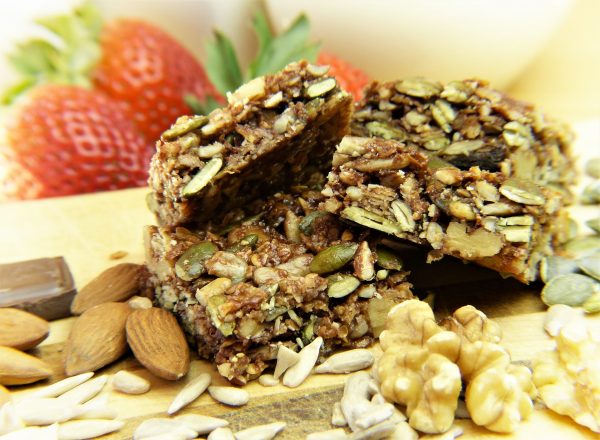 Ingredients:
1 c chopped raw nuts (almonds,
hazelnuts, pecans, walnuts)
1 c organic rolled oats
¼ tsp kosher or sea salt
½ c honey or maple syrup
1½ c organic dried fruit (cherries,
cranberries, figs, raisins)
½ c shredded, unsweetened coconut
½ c organic raw seeds (pumpkin, sesame, sunflower)
Non-stick coconut or avocado spray
Directions: Preheat oven to 425 degrees. Spread nuts and oats on a baking sheet
and toast for about 7 minutes. Remove and reduce oven to 350 degrees. Transfer to food processor, adding sweetener and salt. Lightly pulse to chop and combine. Add fruit, coconut, and seeds. Pulse gently to combine. Line 9"x14" baking sheet with foil and coat with food spray. Firmly press mixture into pan until level. Bake 20 minutes. Allow to cool before cutting into squares. Store in airtight container with wax paper between layers.